Digiskills
Digiskills Courses Free which can make you a millionaire in 2020
Firstly, Digiskills courses are totally free for all. Secondly, the Online DigiSkills portal helps learners find digital learning opportunities in one place. The online portal for DigiSkills Training Program is accessible for Free. It is across the country, to train one (1) million people in the future of work using technology.
Furthermore, DigiSkills Program is aimed at equipping youth, freelancers, students, housewives, professionals, etc. with knowledge, skills, tools & techniques necessary to seize the opportunities available internationally in online marketplaces as well as locally to earn a decent living.
Digiskills courses
This training program will train target audiences in freelancing and other specialized skills including Freelancing, Digital Literacy Digital Marketing, E-Commerce Management, SEO (Search Engine Optimization), AutoCAD, WordPress, QuickBooks, Graphics Design and Creative Writing. Registration for Freelancing, Digital Literacy Digital Marketing, and E-Commerce Management is currently open.
Therefore, training programs will also help bring in valuable foreign exchange into the country, and more importantly, an advanced digital marketplace of workers in Pakistan will facilitate e-commerce, allowing goods manufactured in Pakistan to be sold both domestically and internationally.
Digiskills Courses training will benefit every qualified Pakistani who is committed, dedicated and sincere in helping out the national economy while earning a good decent income for your household.
To access and enroll, click the link given below:
Students can Apply Online: Sign Up for Enrolling Digiskills Free Courses
Furthermore, Trainees who completed their training from digiskills are earning from Freelancing. In addition, Trainees are offering various kinds of services ranging from SEO to Content Writing. So, Results and earning report is visible below declared by digiskills.
Batch 6 Registration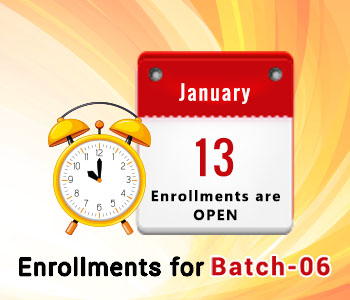 DigiSkills.pk has opened the enrollments for Batch-06 from January 13, 2020.
A total of 250,000 seats are available in this batch on a first-come, first-served basis. Please make sure to enroll before the available seats run out. Furthermore, Trainees have to go through two simple steps:
Step 1: Registration – Register on our website link using a valid email address, and complete your profile.
Step 2: Enrollment – Enroll in any two courses of your choice by clicking on Enroll Now (Batch-06) after logging into your  Learning Management System (LMS) account.
They can take the 2nd course of their own choice. Trainees from the previous batches can register in any two courses.
Batch-06 will commence from Monday, February 17, 2020.
On 17th-February 2020, you will be able to view the first week's content on our Learning Management System (LMS) by 11:00 AM.
To learn HOW TO USE LMS, Click Here.
You can be in interested in reading Top 5+ best Freelance Websites for Beginners
If you are feeling difficulty while getting orders online then you can learn Top 15+ Tips to Win Freelance Jobs Quickly
Moreover, For more latest Free Courses related updates, you can visit us at Latest Free Courses Updates.